CHECK DATES OR ASK QUESTIONS!
Contact me at 

(425) 248-7676 

or use the contact form below to send an email. Questions are always promptly answered.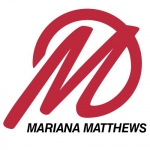 Mariana Matthews
15800 Village Green Drive #9
Mill Creek, WA 98012
(425) 248-7676
Q: What type of shows do you perform?
That Lady Hypnotist Comedy Shows are clean, safe and fun. Each show is customized to fit the audience. Mariana Matthews has experience performing at a variety of events from Sober Grad Nights to Corporate.
Q: Will a volunteer do anything against their will?
Volunteers will never do anything against their moral or ethical beliefs. A Hypnotist is not a magician: they are the facilitator or mediator who guides a volunteer to communicate with their subconscious mind and do things easily. You are always aware and under complete self control.
Q: Do volunteers tell any deep dark secrets while hypnotized?
No, you will not say anything while in hypnotic trance that you would not say while not in trance
Q: Is it possible to get stuck in hypnosis?
No, this has never and cannot happen. If you were left in a hypnotic trance by a hypnotist you would simply enter a natural sleep and awaken after a short nap or immediately return to full consciousness on your own.
Q: Is hypnosis dangerous?
Absolutely not! It is a natural state that occurs many times a day. The only side effect is feeling very relaxed afterwards.
Q: Will I be asleep?
Many hypnotists use the word "sleep" but infact volunteers become more aware in the hypnotic state. Hypnosis is not unconssciousness, sleep or coma. It is a focused concentration, much like daydreaming. All senses become enhanced, sight, imagination, taste, small, emotions and feelings. You can hear everything around you, you know what is happening and just feel very relaxed.
Q: Who can be hypnotized?
Most anyone with the ability to concentrate and focus can be hypnotized. Drugs, alcohol or mental illness can interfere with these abilities. Also volunteers must be willing participants, they cannot be hypnotized against their will.
Q: What happens in your show?
We begin with a fun introduction to hypnosis that gets everyone excited to be a part of the show. Audience volunteers are then invited onstage, hypnotized, and then the fun begins!
They take on different personalities, have their environments changed, and perform funny routines that are designed to have your audience laughing and applauding.
The volunteers are treated with respect and never embarrassed. Everyone leaves with pleasant memories and appreciation of your event.
Q: How much does it cost?
Fees vary based on variables such as show length, travel, customization, etc. Please call us for specific information regarding your event.
Q: How long is the show?
Generally shows last 60-90mins. The length of the show is flexible to suit your needs.
Q: I see you live in Washington State. Do you perform in our geographical area?
Though most shows have been performed in the Pacific Northwest, we travel worldwide to serve our clients.
Q: How do I get a promo kit?
You may submit your request online to: [email protected] or for faster service, call our office at (425) 248-7676