Female Stage Hypnotist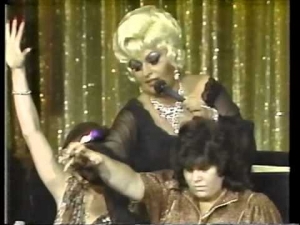 Pat Collins was the first hypnotist I knew about, and from the moment I first saw her, I was mesmerized by her ability to make people laugh, teach people about hypnosis, and entertain an audience with hypnotic phenomena. She was a fixture on Beverly Hills, where she owned a nightclub on the Sunset Strip  in Hollywood.  She appeared on numerous TV shows, including "I Love Lucy" and in Hollywood films and TV shows.
When I first saw Pat Collins entertain with hypnosis, I knew that was my calling also. And although it took me 30 years to finally realize the dream, I now do comedy stage hypnosis in some of the same cities where Pat performed.
I call myself "That Lady Hypnotist" because despite the success of Pat Collins as a hypnotist through the 60's, 70's and 80's; most people associate comedy stage hypnosis with men. When I attend conventions or entertainment industry events, many people think I am the assistant, rather than the performer!
I love being a performer, and like Pat Collins, I also do therapeutic hypnosis to help people reach their goals and change their lives. Being a mother, a woman and doing clinical hypnosis has helped me to create a show that not only puts safety first, but also brings a non-threatening approach that develops cooperation rather than one predicated on commanding my volunteers to take action.
Every show I do, draws on my experience knowing that mothers of show participants care what is "put into kids minds", and so my shows not only entertain, but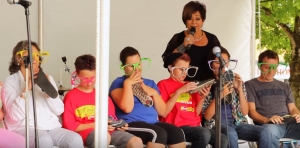 also educate, and teach participants about the value of hypnosis. And of course, I pepper my fun suggestions on stage, with positive reinforcement to help people leave feeling empower and good, and ready to take on the challenges of life.
Contact me now at (425) 248-7676 to check your dates for Grad Night and After-Prom Party Entertainment. I stay busy every grad season and prom season, and often return to the same school's year after year.  Book "That Lady Hypnotist Comedy Show" for your grad or prom night event while dates are still available.