How to Host the Best Girls Night Out (GNO) Party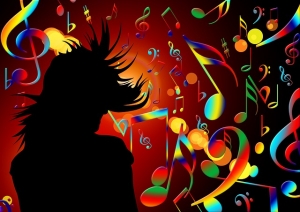 A few months ago the Girls Night Out (GNO) party you went to was the best one you have ever attended. Now that you are hosting, the question is, "How do I top that party?" You still remember the laughter, the giggles, and the bonding from that night, and now that it is your turn to host it can be a bit overwhelming. What is the best idea for a successful GNO?
Making comparisons and trying to outdo the previous parties, might be a natural competitive response, but in reality, each party is a unique experience. When it is your turn to host a GNO party, or book entertainment for a Girls Night Out, try a comedy hypnosis show!
Mariana Matthews, known from Bellevue to Seattle (and beyond) as "That Lady Hypnotist!" has been mesmerizing GNO parties on a regular basis, and your next event can be unique, entertaining and highly special.
Would you like to discover the power of hypnosis in a positive and uplifting way? As an entertainer, Mariana will have your guests amazed by the phenomena of hypnosis, but as a skilled professional, she will also leave your group with positive suggestions that can last long beyond the party.
Overcome F.D.D.
"F.D.D." you ask?
Fun Deficiency Disorder.
A hypnosis show at a Girls Night Out party is the ultimate cure. Imagine watching your friends discover the power of hypnosis, and let loose and have fun! In a hypnosis show, volunteers enter a hypnotic trance with the safe and familiar method of relaxation, but focus their energies and the power of the mind to imagine new experiences, new perceptions and use the creative part of the mind. You might see your friends impersonate someone famous, or you yourself might dance along with the music used to energize the show. It is the ultimate cure for F.D.D.!
Girl's Night Out Ideas
A hypnosis show is an awesome experience for any size group. If you are hosting a large event with many people, Mariana can produce her full stage hypnosis show, the same one she has performed in Las Vegas Casinos. For smaller and more intimate groups, demonstrations of hypnotic phenomena are fascinating to see and experience, and Mariana is an expert at getting people to talk about their experiences and laugh, learn and bond in a unique way.
Mariana always creates a positive experience, helping each guest learn about themselves in a positive way. Hypnosis is often used to help people bring their inner strengths to the conscious mind, and her public demonstrations, shows and Girl's Night Out parties are always a smash hit. Contact Mariana at (425) 248-7676 to find out more and reserve your dates!