Seattle Corporate Party Entertainment
In Seattle, corporate party entertainment runs the gamut from cover bands to Avant Garde shows that are of questionable taste. And although there are many options, if you are booking a Seattle corporate party,or anywhere within the Pacific Northwest, you need something that is unique and attention getting to set you apart from the others, but will never require an explanation to Human Resources on Monday morning.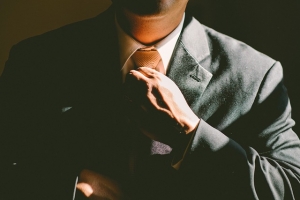 Mariana Matthews, known as "That Lady Hypnotist" has brought her unique show to corporate events all over the Seattle, Tacoma, Mill Creek, Everett, Bellevue, Redmond, Olympia, and Pacific Northwest areas. A unique comedy stage hypnosis show, is built on a foundation of fun, and is a lively way to offer unique entertainment. One recent professional who has seen Mariana show remarked, "She has the perfect combination of humor and class, that creates a very personal experience." Mariana has even been known to incorporate company branding in the humor of her, show, and always in a way the reflects positively on a company.
A comedy hypnosis show at a corporate event is a perfect way for you to impress both staff and customers, and even increase awareness of your brand. What better way to build and motivate a team, than to have them work together as stars of a comedy hypnosis show. And of course, there is educational value in even a comedy hypnosis show – it teaches people the potential of their own creativity, and for a corporate environment, it can encourage new ideas.
Corporate Comedy Hypnosis Shows
Working for companies is something Mariana loves to do. Mariana said, "Some of my favorite showtime experiences are when bosses and employees, and customers and sales team members, all work together in a creative way to have fun." She continued, "It is a showtime experience that draws people together who normally might not be sitting next to each other, and with the help of the audience, everyone gains insight into each other."
Corporate stage hypnosis show are always fun, but also respectful and never humiliate or embarrass anyone. If anyone gets embarrassed or humiliated, it's only going to be the hypnotist who lets both the audience and the volunteers have fun at her expense.  This dynamic allows the both the audience participation members and the people who come up onstage have a memorable and fun time.
Contact me now at (425) 248-7676 to check your date availability and ask any questions.   Book "That Lady Hypnotist Comedy Show" for your Seattle corporate party entertainment and have the time of your lives!